PARDON OUR DUST. OUR NEW WEBSITE IS STILL UNDER CONSTRUCTION
WELCOME TO OUR NEW WEBSITE AND THANK YOU FOR VISITING US TODAY!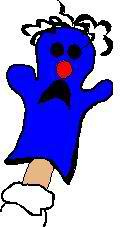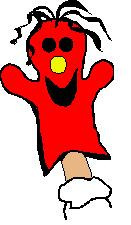 THE YIPPEE SHOW is a small puppetry company based out of Coopersburg, PA. Founded in 1993 our small for profit organization does live puppet shows for local fairs, festivals, parades, church programs, library story time, nursing homes, birthday parties, day care, scout groups and community centers. We also have a puppet making workshop that we do for charity. In our puppet shows we use a small collection of puppets that are hand-made or bought from a private dealer, Folkmanis puppets, Sunny puppets and Melissa and Doug puppets. In our productions we use a variety of hand puppets and rod puppets. We do not use marionettes at the present time.